2022 ProHealth Care Walks for Cancer Incentive Prizes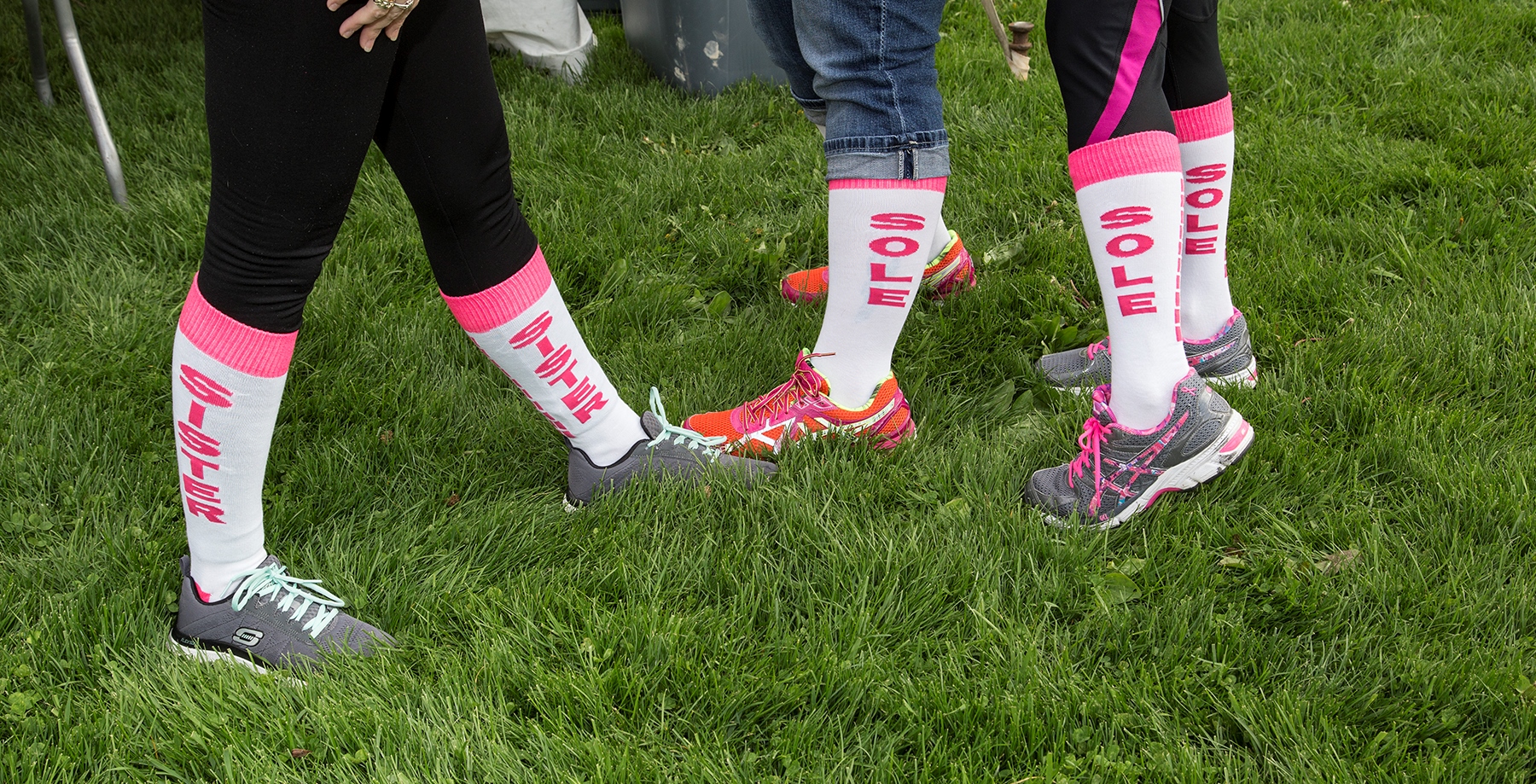 Prizes are available for participants who raise $125 or more in donations.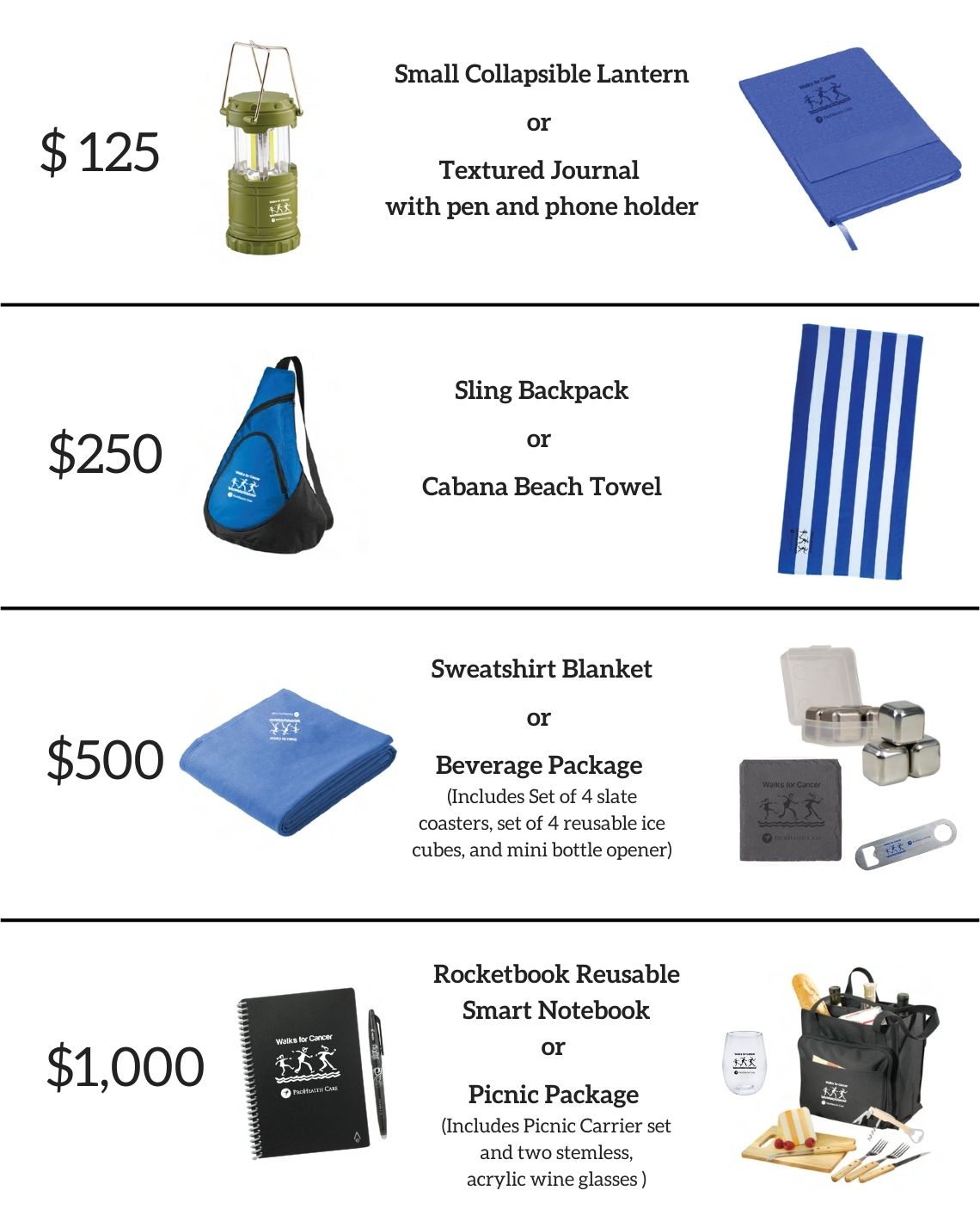 Frequently Asked Questions
When do I have to have my pledges turned in by?
To qualify for prizes, we must receive your donations by May 31. Please make your donations online, or mail them to the ProHealth Care Foundation at 725 American Ave, Waukesha, WI 53188. If you prefer to drop off your donations, please contact our office at 262-928-4903 to ensure a staff member will be onsite to assist you.
How will I be notified to select my prizes?
You will receive an email from Sky High Marketing, our incentive vendor, with instructions on how to order your prizes.
What if I don't have computer access?
We will have a hard copy order form for participants who don't have access to computers or email.
Please feel free to contact us with any questions or concerns via email or phone at 262-928-9255.